Your Satisfaction Is Our Motivation
We have wide range of high quality products for your selection, and we provide Service and Repair work on all kinds of motorcycles. Our passionate sales representative and experienced technical team will be delighted to serve you.

"The best big bike workshop ever. Professional and experienced mechanics. Recommended!"
– Mohd Syahrul Nizar Abdul G.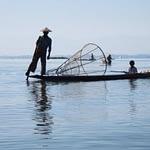 "Very good, they know what they're doing."
– Nigel M.

"Amazing place with attention to quality and detail. Have sent in BMW, Ducati, Yamaha and Kawasaki before over the past 2 years, and they are able to do everything to top standard at a good price. Thank you all very much for taking care of our bikes!"
– Mun Wei S.

"Big bikes one stop center in the heart of KL.. Skilled service staff.. Most biking needs are available here… Friendly service… Free wifi, free coffee with lots of merchandise available.. Good place to meet up with biker friends.."
– Mustafa M. A.
"Don't worry about getting old,
worry about thinking old
When life gives you a motorcycle, put on your boots and #StartMoToRRide
The only two things we need are a healthy body and a calm soul"
"Don't worry about getting old,
worry about thinking old.
When life gives you a motorcycle,
put on your boots and #StartMoToRRide
The only two things we need are a healthy body and a calm soul!"